WiccaCats Enchanted Persians Cattery

Bewitching Felines - adding Magic to Our Lives




      WiccaCats Enchanted Persians is registered with the Cat Fanciers' Association for the purpose of exhibition of quality Persian cats/kittens.    All of our efforts are strictly in favor of this hobby.  WiccaCats Enchanted Persians is NOT a business.   We do NOT conduct business activities and therefore do not have a business telephone, address, or facilities.

Copyright WiccaCats 2012

    All Rights Reserved

The Future

Continuing our National Winning Legacy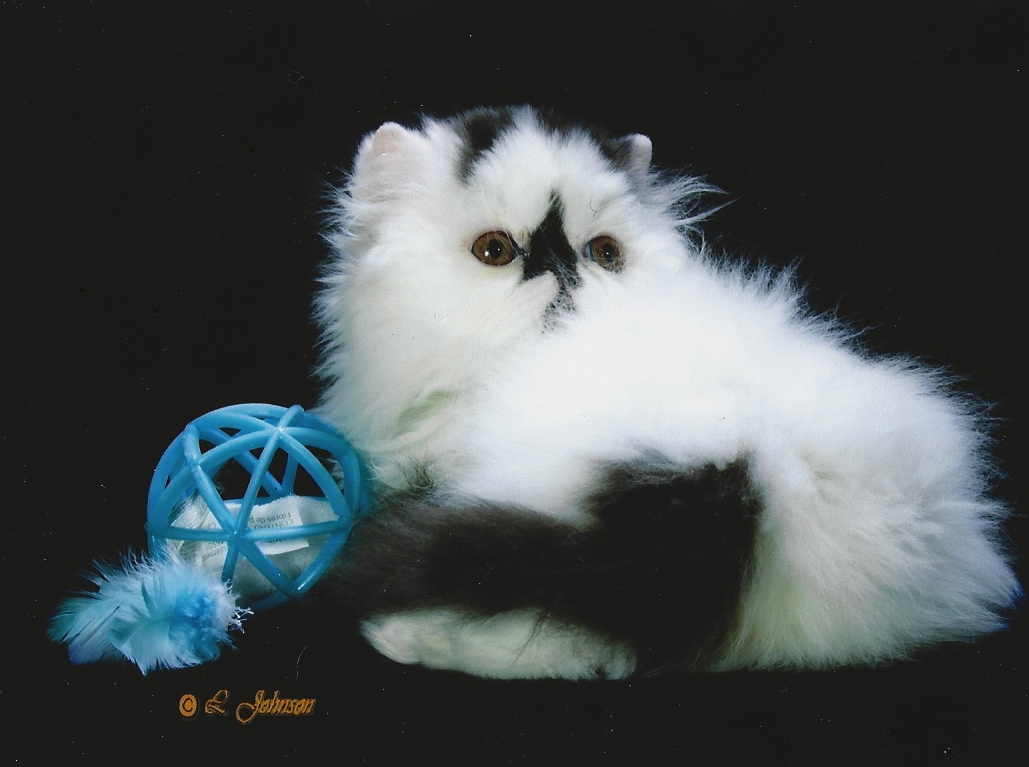 WiccaCats Kyranne Matthew - @ 13 weeks

Sire:  Day Oh Day In Day Out of WiccaCats

Dam:  GC RW WiccaCats Kayliegha Lynne


Kyranne is named for his great-great grandmother, I-Catchers Kiralynne of WiccaCats (Krystalle's Mother) , who began the legacy that is WiccaCats Persians, with her unbelievable head structure that is the epitomy of the Persian show standard, and her "pick me" look and winning personality.

Sadly, we lost Kira in 2009, to a debilitating irritable bowel condition.  However her legacy continues everyday in the foundation that she gave us.

I know you are watching Kira - I promise to make you proud!!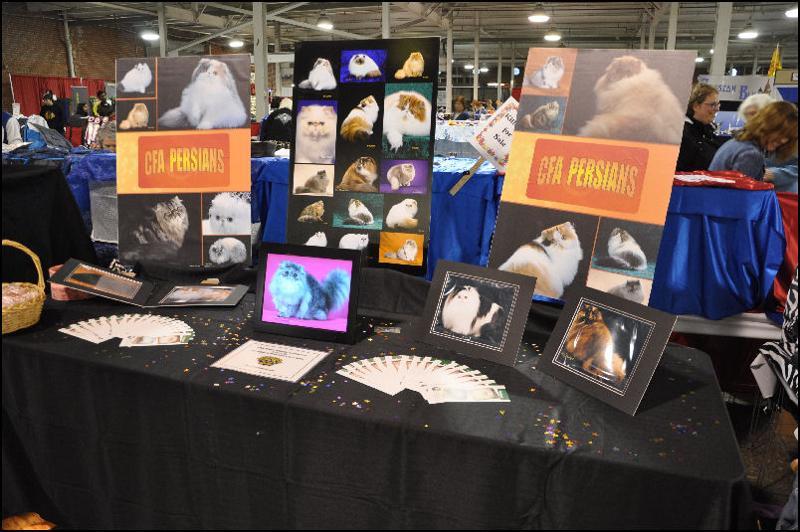 The Persian Breed Booth at the CFA National Show 2011

How proud to see Kayli's picture prominently featured on the poster on the left hand side!!

GC RW WiccaCats Kayliegha Lynne - NATIONAL BEST DILUTE CALICO, and 6th Best BiColor Persian in the Nation!!  (more info on the Persian Breed Council website - www.persianbc.org) - Way to Go - KAYLI!!!!!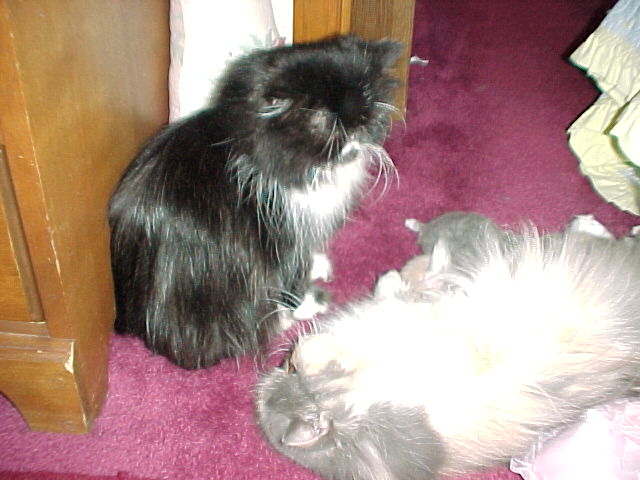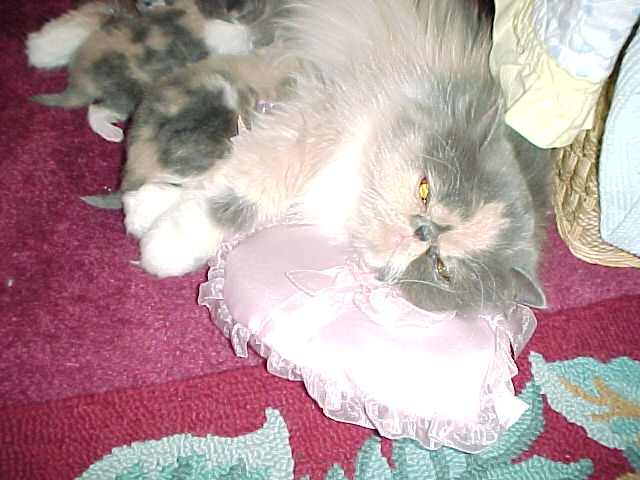 In Tribute To The Future  - A  Look Back in the Past!!

Pictured below - Kira, Krystalle and her daughter Messciena (at four weeks) - the Foundation of the National Winning Legacy that is WiccaCats Persians.