WiccaCats Enchanted Persians Cattery

Bewitching Felines - adding Magic to Our Lives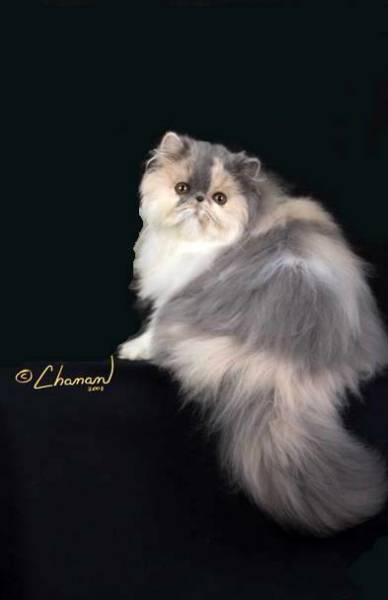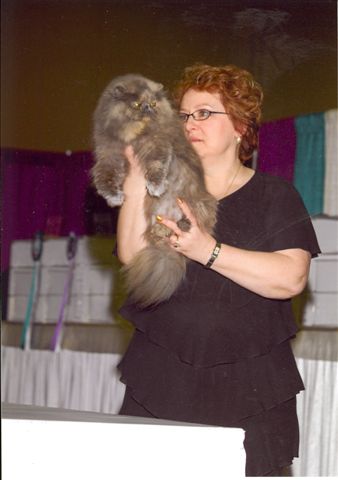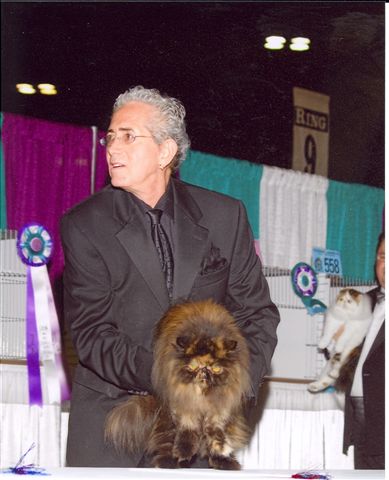 Our Parti-Girls Win Big at the CFA International Show, Atlanta, GA - BEST PARTICOLOR PERSIAN - in both Championship and Premiership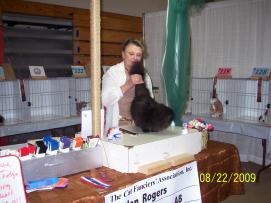 Shown Above:

GC GP BW RW Wiccacats AyRhianna Gaile

CH WiccaCats Cyndareilla Brite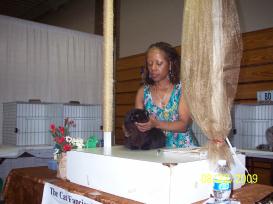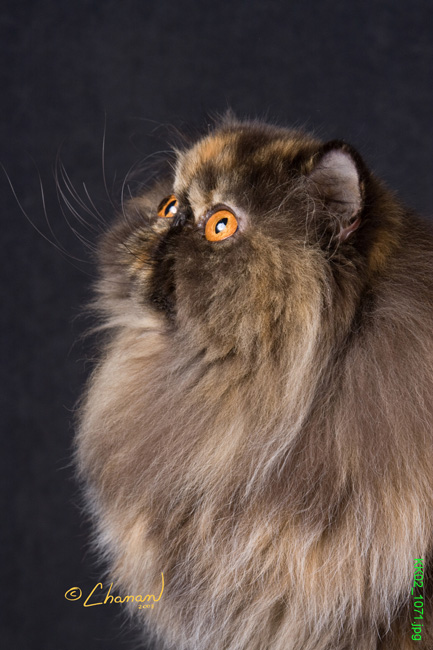 WiccaCats Myriyah Lynne - BEST ALLBREED CHAMPION - first 3 rings as a champion!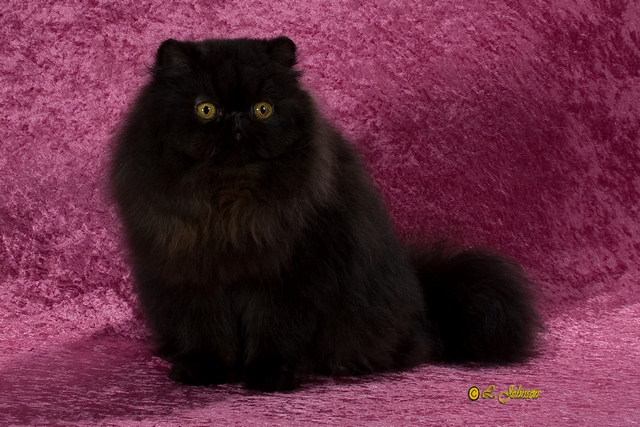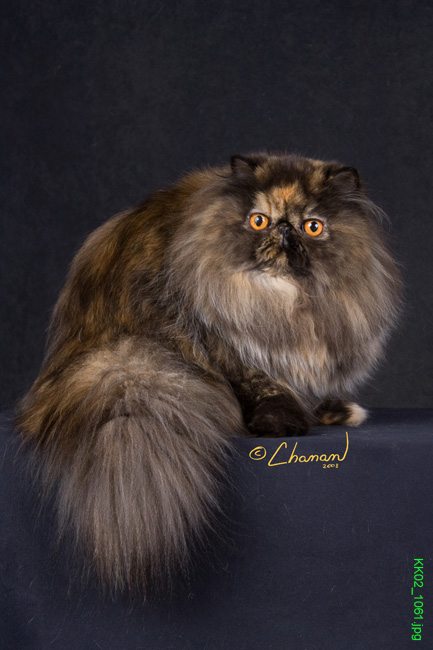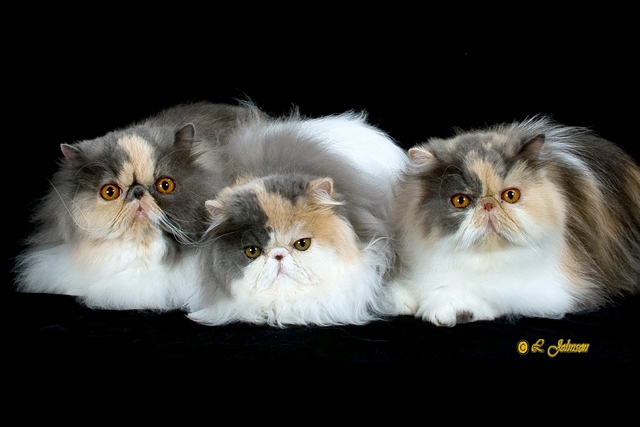 Three Generations of Winners

(L-R) Krystalle (grandmother / national winner)

Kayli (Messciena daughter) - National Best Dilute Calico 2011

Messciena (Krystalle daughter - Best Dilute Calico 2008 & One Show Grand- Houston, TX 2008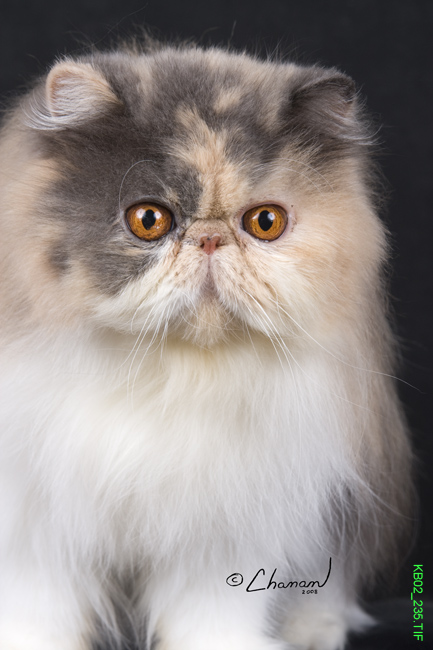 Messciena

(Krystalle x Simba)

GC - Karyianna Lynne

(Krystalle granddaughter)

BellaDonna x Simba

Most of our pedigrees are available online at www.catpedigrees.com (thanks to their fantastic work!)

Rather than waste band-width with pedigree links - more pictures are available!   "A picture is worth a thousand words!"    If you need help finding our pedigrees - email me.

Copyright WiccaCats through 2012 - All Rights Reserved..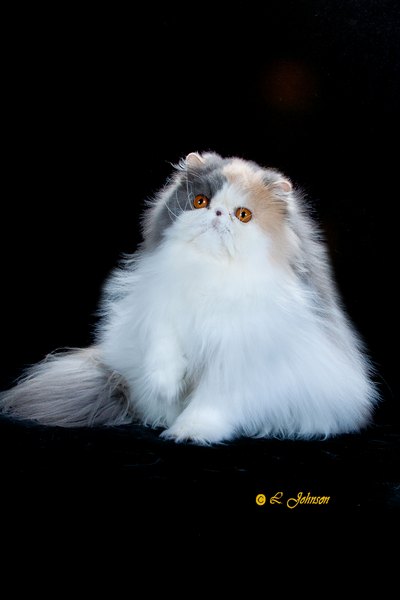 "Kayli" - our 2011 Show Season Winner

Messciena and Krys2fur's Daughter

WiccaCats Thomasynna Lynne - dillute calico (Kary daughter)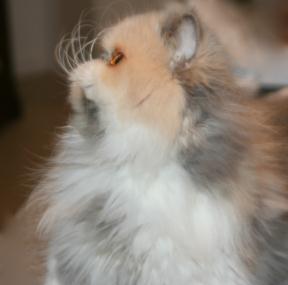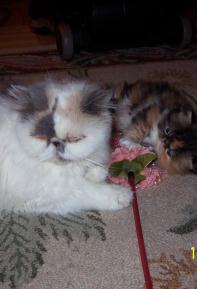 In Memorium -

We tragically lost BellaDonna (Krystalle's daughter) last year.  She didn't care for showing but made championship finals the one time she was shown. She was pregnant and contracted what seemed a simple upper respiratory. She refused to eat for several days and no amount of treatment could save her...  I was heartbroken, as she had raised Kayli for Messciena, and was a wonderful mother.  We hope to continue to honor her memory with award winning dilute calicos...

We bury our special lost kittens with her in our garden.  I know she loves them all!